Check out the local 2022 Spring Preschool Screenings!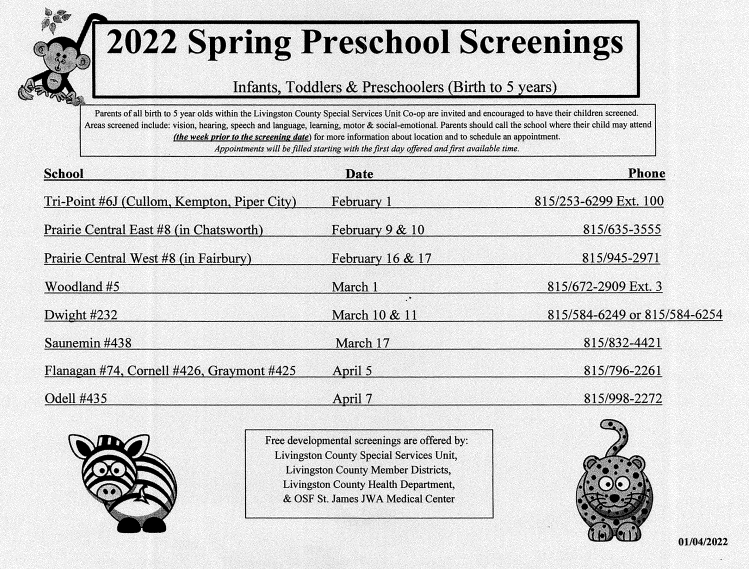 Flyers are coming home today! Orders are due Friday, March 4. You can order by sending the flyer with money back to school or order online at inter-state.com/order and enter the code 62665N

The 6th grade boys basketball same for tonight has been canceled.

REMINDER: 8th Grade donut fundraiser pick up is today 3-4pm in the lobby!

Monday- 12/13/21 The night before Christmas Wear your Christmas pajama to school Tuesday- 12/14/21 The hat I got for Christmas Wear your favorite Christmas accessories. Wednesday- 12/15/21 Mad about plaid Wear plaid to school. Thursday- 12/15/21 A Christmas to remember Wear your funniest and ugliest Christmas sweater. Friday- 12/17/21 Grandma got ran over by a reindeer Dress up as Santa, Mrs. Claus, Reindeer, Elves, Cindy Loo Hoo, Grinch, or any other Christmas characters.

DON'T FORGET!!!!! Tonight, Monday, December 6 is the Christmas Program Doors open at 6pm Your student must be in their room by 6:15pm. Everyone must wear a mask!

Story Hour Wednesday, December 8 at Amity Township Public Library! 3:15-4:15 K-3rd Grade Stories, Crafts, and Snacks!

Don't forget!

November 18, 2021 Cornell Community We have had 4 third grade students test positive. Consequently, the entire third grade will not be in school tomorrow, Monday and Tuesday. Of course, after that we have Thanksgiving Break. If you are uncomfortable sending your student to school just let us know and we will provide remote support. Just call and let us know. Should we have a surge before Thanksgiving Break we will consider a school wide shut down. Sincerely, Randy Vincent Superintendent

Immediate Opening Bookkeeper Full Time Responsible for managing all aspects of bookkeeping including accounts payable, accounts receivable, payroll, account and fund reconciliation, and state and federal reporting. Experience with Illinois School Fund Accounting is an asset. Responsible for office management including support of staff and students and communication with the public. Ability to interact positively with a wide variety of people and personalities. Salary is negotiable. Paid holidays. Health insurance included. Submit all relevant application materials such as resume, references and contact information to: Randall S. Vincent Superintendent
rvincent@cornellgradeschool.org

HALLOWEEN PARADE IS CANCELED DUE TO INCLEMENT WEATHER!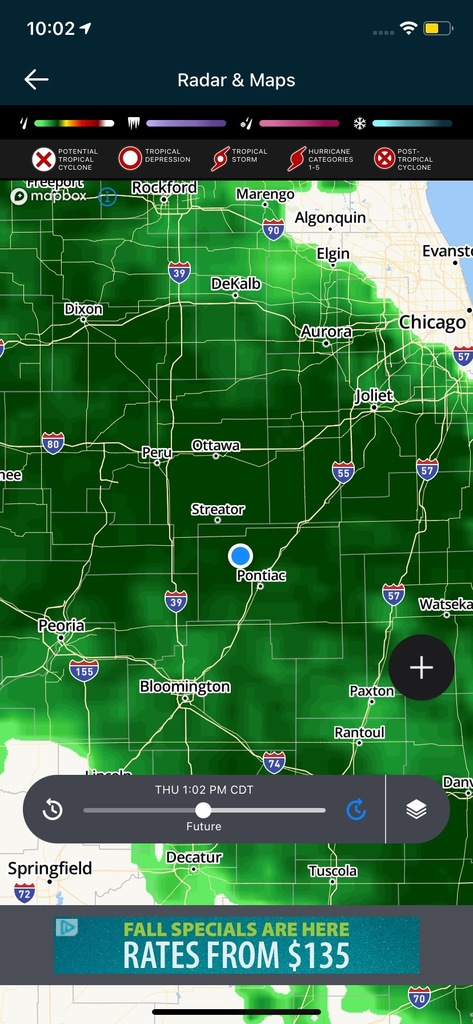 PBIS will be making a decision about the outdoor Halloween parade by 10am Thursday. Please check back here for updates!

Cornell Halloween Trick or Treating! Saturday, October 30th 4:00-6:30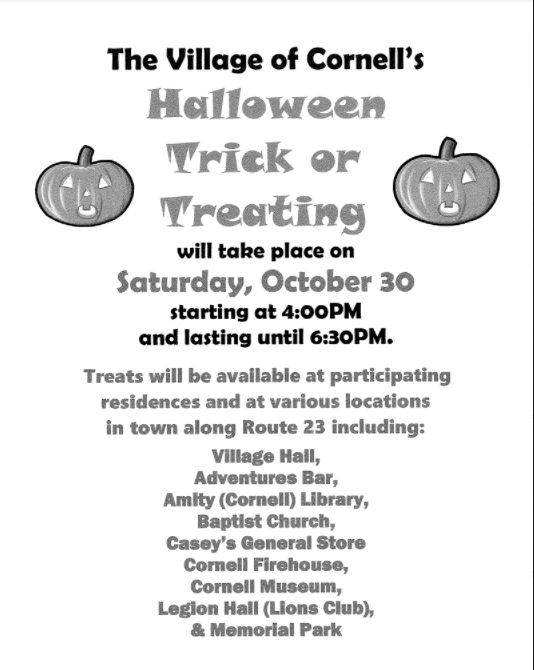 Dear Parents/Guardians: Our Halloween Celebration will be held on Thursday 10/28. Because of Covid 19 we will not be having a traditional Halloween class party. K-4 Students will be allowed to wear their costumes to school all day on Thursday. Please make sure they have regular clothes under their costumes. 5-8 Students will be allowed to change into their costumes after lunch. Please remember costumes must be school appropriate! At 1:00 we will have our traditional Halloween parade (weather permitting). Parents may line the route to watch the parade, but will not be allowed to hand out treats like in years past. PBIS and the PTC will be providing treats for students. After the parade students will watch a movie in the gym for the remainder of the day. Thursday is a 2pm dismissal for Parent/Teacher conferences.

New lunch menu for the rest of the month!

Theme week October 18-22!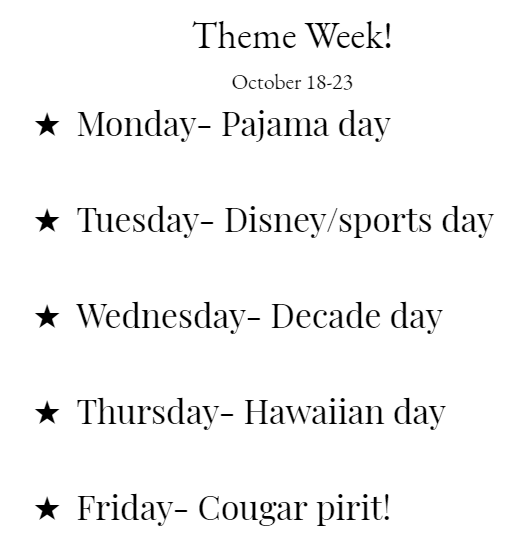 Wear pink Friday Oct. 16!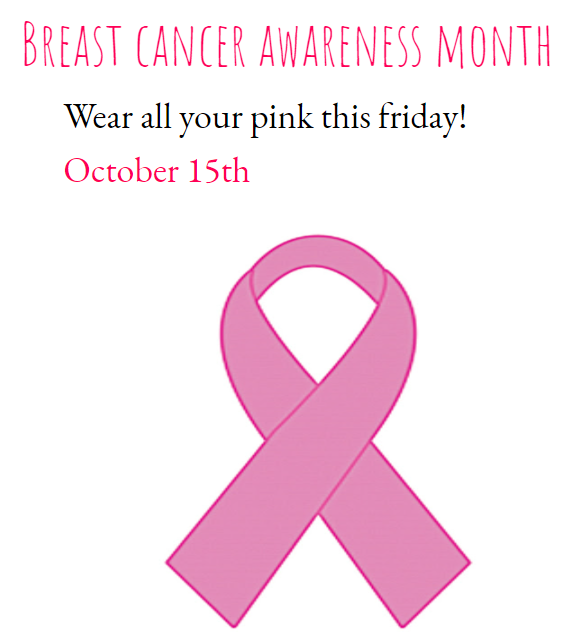 Order forms for PBIS Cornell Cougar Clothing gear is being sent home today. Orders are due by Oct. 15.
https://5il.co/zvsk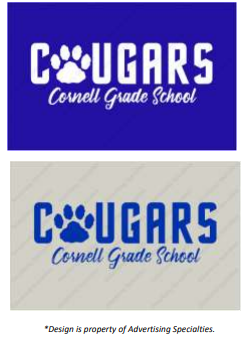 PTC fundraiser!