2021 Fall Preschool Screening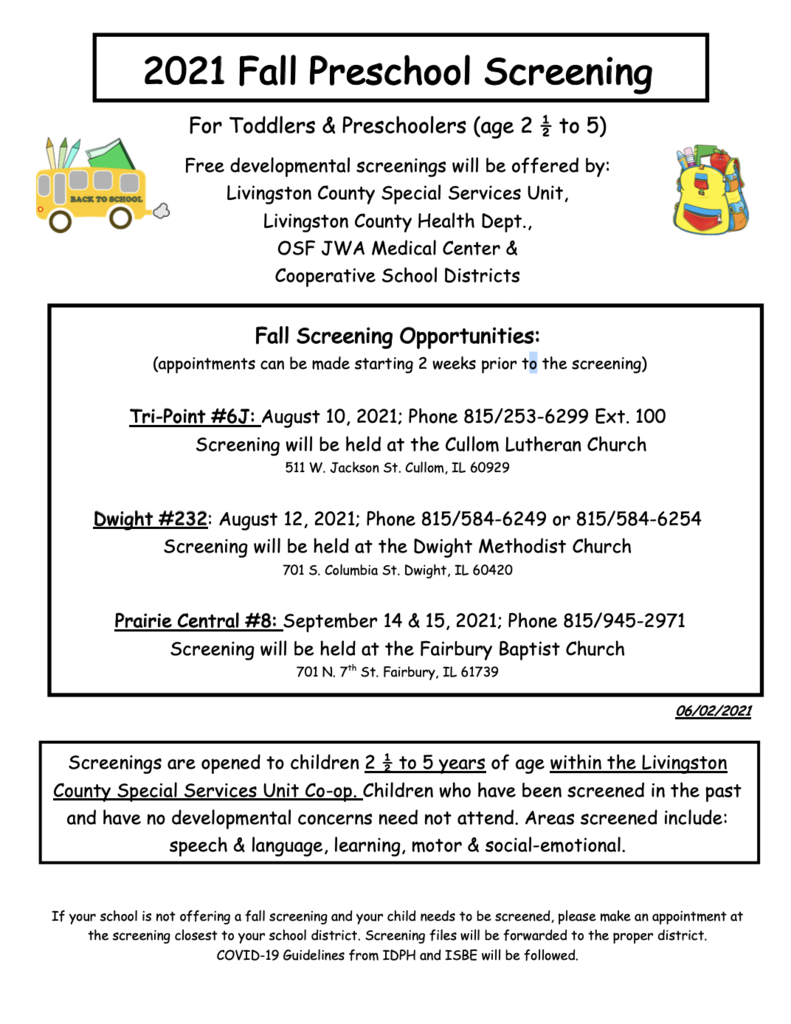 Reminder: We will be holding registration on August 4th from 10-12 AM and August 5th from 4-6 PM. We will be asking parents to complete a NEWLY revised registration packet to gather a little more information for the start of the year. If you are unable to attend registration, we can make arrangements to send the packet home with your child when school starts. Thank you for your understanding.

The CCSD #426 Board of Education will hold a Special Board Meeting on August 4th at 6:00PM at Cornell Grade School. Visitors who wish to speak at the board meeting should arrive at 5:45PM to sign up to speak.

Summer school starts on August 2nd. Kindergarten students in group A will attend from 9-10:15 and kindergarten students in group B will attend from 10:30-11:45. 3rd and 4th grade students will attend from 9:00-11:00.

Research shows that face to face learning is more valuable than online learning. We do understand that some students may have health issues requiring access to remote learning. Please contact Cornell Grade School by August 6th if your child will need remote instruction for the 21-22 school year. A doctor's note will be required. In addition, any medications given at school require doctor's authorization. This includes over the counter medications. Forms will be available at registration on August 4th and 5th.

Registration for new students and students who have not turned in their registration packets will be at school on August 4th from 10-12 AM and August 5th from 4-6 PM.

A special meeting of the Cornell Board of Education District #426 will be held at 6:00 PM on Wednesday, August 4th at Cornell Grade School.

Take advantage of this free program, Kindergarteners, 2nd, and 6th graders who need dental exams for this school year! Visual exam only (no cleaning, treatment, or x-rays at this appointment) Tuesday, July 13th and Monday, July 26th. By appointment only, please call 815-842-3550 to schedule. Affiliated Dentists 214 N. Main St. Pontiac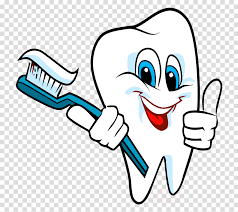 A Special Board of Education Meeting will be held on Tuesday, June 29th, 2021 at 6:30pm. The regular June board meeting was cancelled.

Cornell will be having a summer lunch program at the school beginning June 7th. This program is open to Pre-K through 18 year old students. There is no cost to the meals. PARTICIPANTS WILL HAVE TO PICK UP MEALS AT A DESIGNATED TIME AT THE SCHOOL. In order to plan and prepare for the program, we are requesting names of students that would be interested in participating. Please email: Geoff Schoonover at
gschoonover@cornellgradeschool.org
and Keri Jancek at
jancek@cornellgradeschool.org
to state your interest. You may also contact the school at 815 358 2216. Please let the school know by Tuesday, June 1st.


We're excited to announce our new mobile app! It's everything Cornell Grade School, in your pocket!